Stonewall Sports Salt Lake City was founded in 2018 to create an inclusive community that has fun through playing sports and giving back with a philanthropic heart. We are an LGBTQ+ organization that celebrates allies and people from all walks of life. Please find a sport that you love and join! We hope you can meet some new friends and have a blast while doing it. You don't have to be the most athletic or serious player either. We are here to play on a recreational level.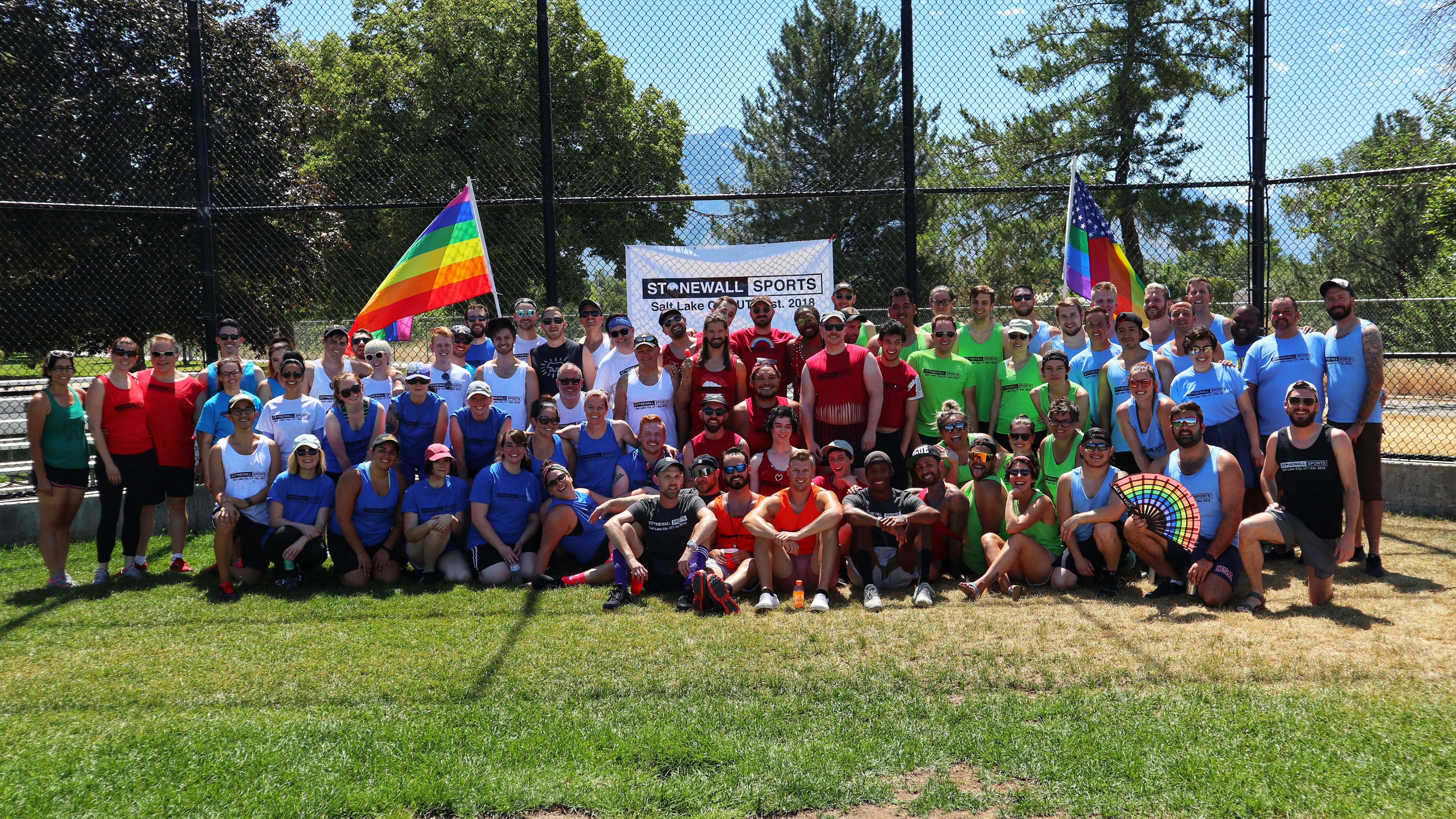 Want to play? Get in touch!
If you would like to join our league next season, sign up or contact us to find out more information.
Email
saltlakecity@stonewallsports.org
Our Leagues Enjoy:

Inclusive Sports


Team T-Shirt

Post-Game Activities


Fun Social & Community Events
Connect with us:


WHO WE ARE

Stonewall Sports - Salt Lake City is an LGBTQ+ and Ally not-for-profit sports league. We strive to develop a well-connected and diverse community through organized competition and social or fundraising events.

VISION
Our Vision is that EVERY person should have the ability to feel comfortable playing organized sports and that we have the responsibility to give back to our community.
MISSION
Our Mission is to provide an inclusive, low cost, high FUN sports league that is managed as a non-profit with a philanthropic heart.